News
•
September 23, 2023 11:38 AM ET
•
12,138 views
August Burns Red announce full lineup for Christmas Burns Red 2023
Lancaster, PA metalcore legends August Burns Red have announced the full line-up for their Christmas Burns Red festival presented by ABR & CI Productions. The two day festival will take place on Friday Dec 8th and Saturday Dec 9th at the Freedom Hall located in the Lancaster County Convention Center. The band posted on July 13th to "Save The Date" and that early bird tickets were available, but now fans know who will be joining ABR for the weekend.
Performing on Friday will be Texas In July, Brand of Sacrifice, Spite, Crystal Lake and Once Nothing.
Saturday, the performers are Between the Buried and Me (playing Colors in its entirety), Kublai Khan TX, Galactic Empire, Signs of the Swarm and Kaonashi.
August Burns Red will be headlining both nights, playing a different set each night.
Tickets are currently available here.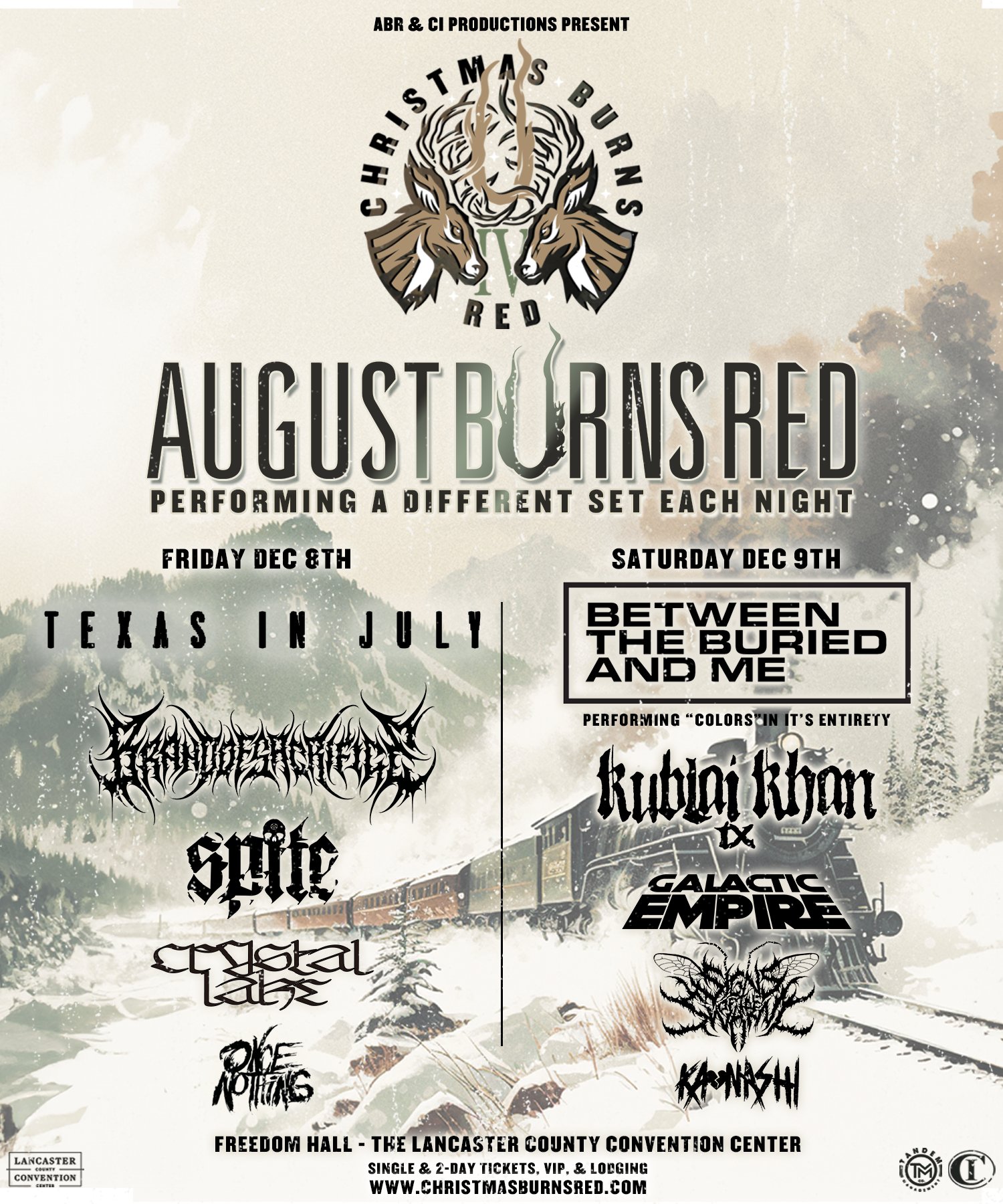 12/08 Lancaster, PA @ Lancaster County Convention Center
12/09 Lancaster, PA @ Lancaster County Convention Center
Search for tours coming to your city here.
Related Lambgoat Video content:
---
---
Related News
---
Our Lady of Annihilation at 20: An Interview With Members of Most Precious Blood
Justin Brannan, Rachel Rosen and Rob Fusco look back at Most Precious Blood's pivotal second album two decades after its release
THE VANFLIP PODCAST
#120 Colin Campbell of Colin Of Arabia